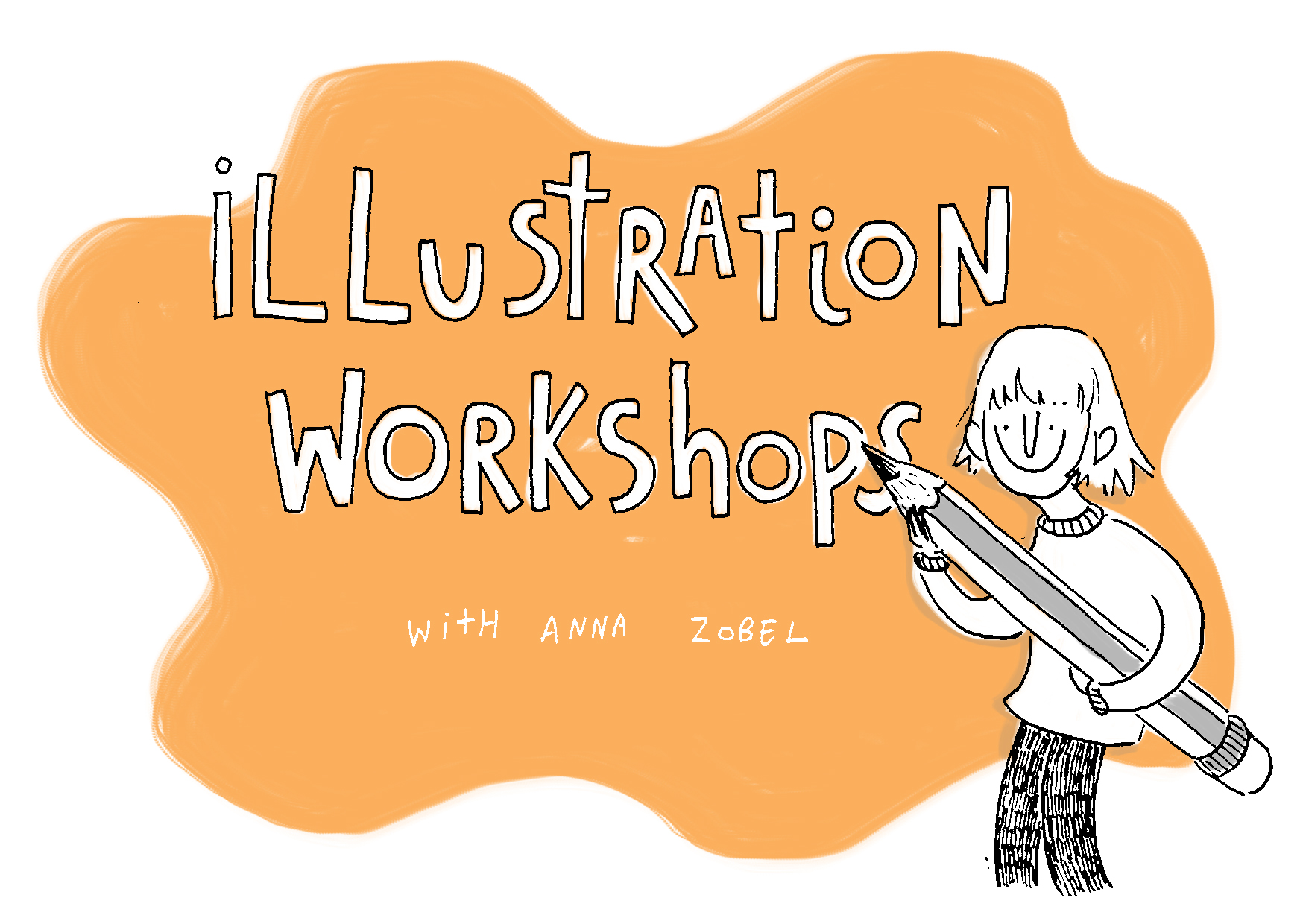 To purchase worksheets and activity books, please click here. My shop is updated regularly.

Anna offers illustration incursions in metropolitan Melbourne.

Anna's workshop Everyone Can Draw! gives students the confidence to start drawing, and equips them with the skills they need to draw all kinds of kooky characters. In this workshop students will undertake a whirlwind of activities, including crazy warm-ups, cartoon drawing, and spinning the Wheel of Madness. All workshop participants go home with an activity book and a big smile!

Anna is a part-time primary school teacher and her workshops can be tailored to align to the Curriculum strands of narrative writing and/or visual arts standards. They also incorporate themes of self-esteem and creative problem-solving.

20-50 students:
1 hour - $300 + 10% GST
90 minutes - $400 + 10% GST

For smaller groups, larger groups or multiple sessions please get in touch for a personalised quote.

To book a workshop, please email annacarolinezobel@gmail.com with the following information:


school/business name and location
Space to be used - does it have a display screen
Preferred dates
Time required
Themes you might like to emphasise
Number of students and their year level


To secure your booking, a 50% non-refundable deposit will be required. The balance is due on the day. Payment is accepted via direct deposit or PayPal.